The Clement is a unique event venue in Tarentum, Pennsylvania with a historic chapel and commercial kitchen. It's a perfect space for bridal showers, baby showers, weddings, parties, memorial services, or other special occasions.
Built in 1903, it was originally St Clement's Catholic Church. The building has recently undergone a major renovation to restore much of the original architecture and now includes handicapped accessibility, air conditioning, and Wifi.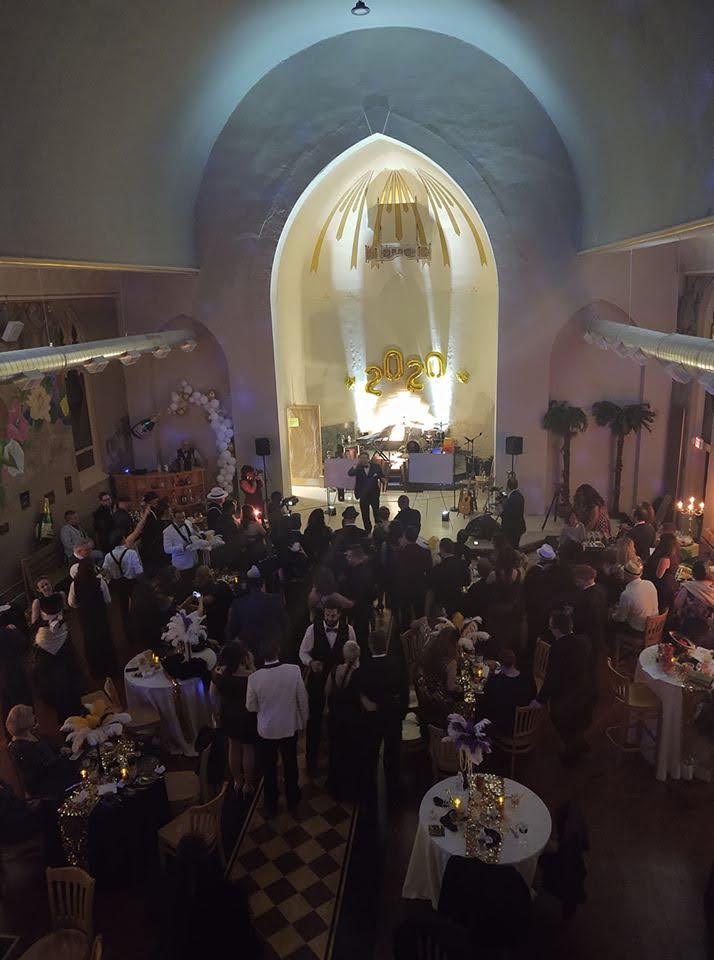 Ready for your special occasion
We have hosted bridal showers, baby showers, birthday bashes, New Year's Eve get-togethers, and even a wrestling event(wrestling ring and costumed wrestlers). Just tell us what you need and we will work with you to put together a memorable event.
Balloon Suspended Ceiling
We can install a net across the ceiling to enable you to create a very special and memorable occasion with balloons (you supply the balloons)
Enjoy our 600 square foot balcony that overlooks the sanctuary. On the balcony, we have additional seating and tables.
We have tables and chairs for up to 150 people. No need to rent them.
No need to leave Fido home, bring him to the party!
BYOB
Outside Catering Allowed
Tables and chairs provided
Capacity: 150
Onsite reserved parking
Kitchen
Handicap entrance
ADA Restroom

"
It's a beautiful space!

"
It's a beautiful space! Phillip has put a lot of thought into the amenities as well! It is such a bargain for everything available. And Phillip is so sweet and helpful!!
Melisha

"
This space is awesome for a party! I threw my annual Halloween birthday party here this year and it was amazing!"
Montreal Budd

"
The stay at The Clement will be one of my best New Years' memories to date, as well as all of my friends who attended with me. The church was extravagant, roomy, bathrooms were easily accessible, the list goes on of how excellent this place is! 10/5 stars
"
Kyle

"
We had an incredible experience! The Clement is a unique and beautiful space. Phillip was extremely kind and helpful and made sure we had everything we needed. Can't wait to go back!
."
Taylor
Below is a list of areas in Pittsburgh and the time to get to The Clement in low to moderate traffic
North Side 27 Min
Point Breeze 25 Min
South Side 30 Min
Mount Lebanon 38 Min
Downtown 27 Min
Greensburg 44 Min
Lawrenceville 22 Min
Penn Hills 21 Min
Monroeville 31 Min
Troy Hill 24 Min
Fox Chapel 19 Min
Shadyside 26 Min
Aspinwall 18 Min