Welcome to
The Clement
, a facility located on the outskirts of Pittsburgh in the borough of Tarentum. We're an 
event space
,
offices for local business
, and a general mixed-use venue. Have an idea or collaboration opportunity? Please feel free
to reach out to us
.
About The Clement
The Clement, founded in January 2016, is located inside of the former St. Clements church located in Tarentum, Pennsylvania, next to the former school, Holy Martyrs. Together, Tarentum Tech and the school will provide the Tarentum area with 43,000 sq ft of useable space. We plan to maintain the integrity and character of the building, honoring its history, while also allowing for it to be repurposed in a way that will benefit the bright future that we see for the Tarentum area. Facilities include a large venue for community events, private events, and weddings, bathrooms, a kitchen, dedicated parking.  If you would like to get involved and join our growing community of technically-minded people, please get in contact for rental information. We're great for technical entrepreneurs, filmmakers, digital media creators, artists, small businesses, and startups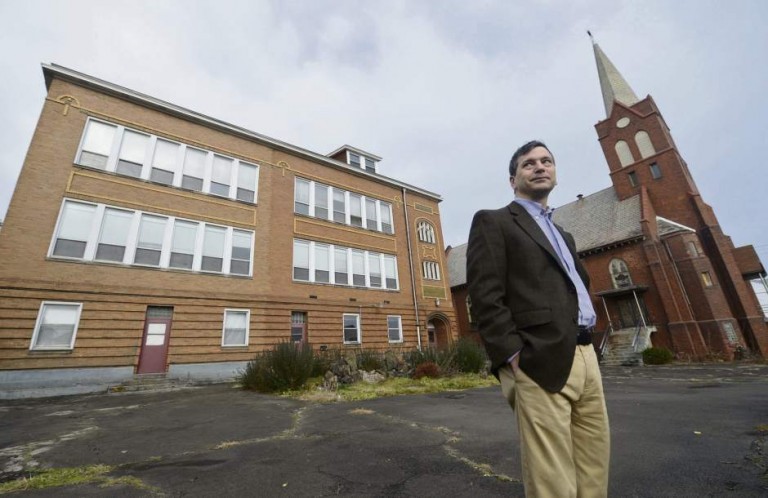 Owner Autobiography
My name is Phillip Rhodes.  I grew up in the village of Clinton, outside of Freeport, Pennsylvania. I went to South Buffalo Elementary School. I will always remember Freeport Park (it was most awesome park ever!), and my first McDonalds experience was in Natrona Heights. I graduated from the University of Pittsburgh with a BA, and co-founded a company called Jet Messenger. I also pursued a career in information technology. My first memory of Tarentum is actually my very first memory period. My family lived in a little travel trailer that was inside some warehouse in Tarentum and it was there that I have my very first memories.