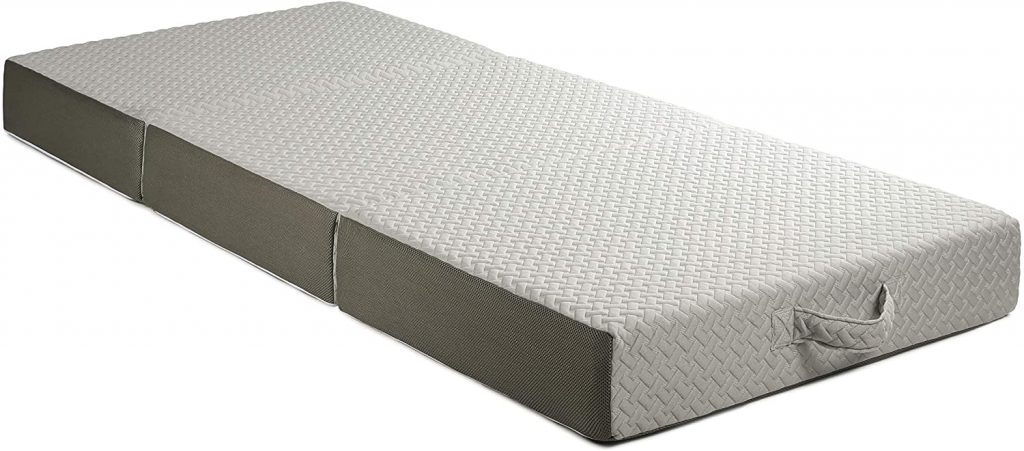 The Milliard Memory Foam Tri-fold Mattress allows you to get a comfortable night's sleep wherever you go. Simply unfold the foam bed on the floor in any room, mobile home, or tent for a comfortable night's sleep. This bed easily accommodates all your sleeping needs then folds neatly away for storage in seconds.
Memory foam is known for the therapeutic qualities and comfortable support. The Milliard tri-fold mattress is ventilated for air flow to help regulate sleep temperature for maximum support and comfort. Available in Twin, Full and Queen Size.
The Milliard Memory Foam Tri-fold Mattress is the ideal solution to temporary sleeping accommodations. Perfect for unexpected sleep over guests, family reunion, dorm rooms, camping and traveling.
The Milliard 6in. tri-fold mattress is constructed of a layer of 3lb luxurious memory foam over a supportive foam base for a great sleep experience. Our CertiPUR certified premium memory foam supersedes all with superior high density construction that will not lose its shape.
Mattress includes removable jacquard ultra-soft bamboo cover with anti-slip bottom. Mattress in flat position measures 75x31x6in. When folded it measures 31x25x18in.